Collective Remembrance Project
.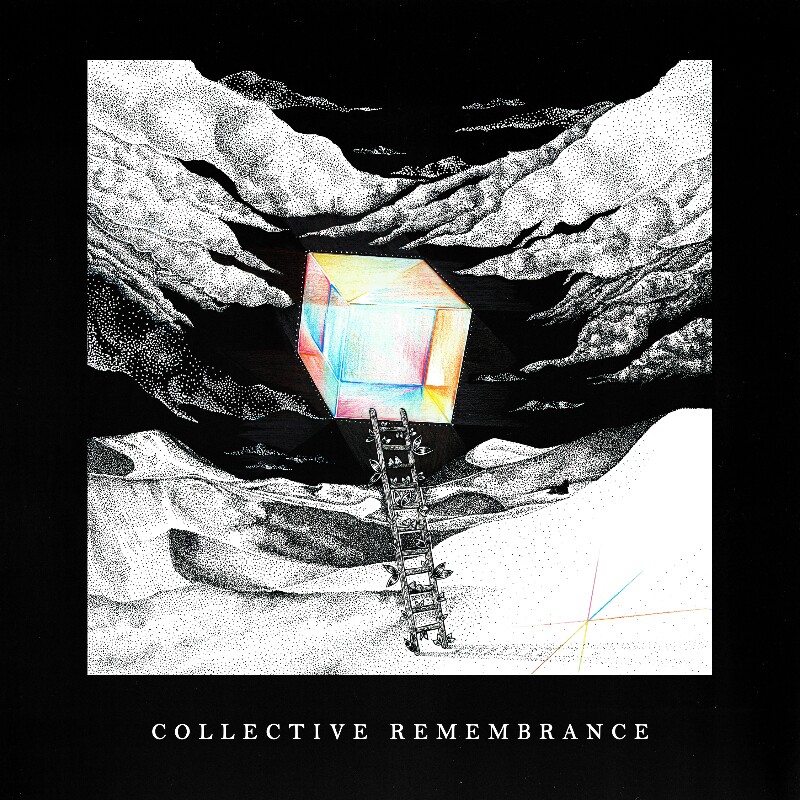 .
.
Everything starts with the experience first.
From there, the desire to narrate it and to balance the bad you find in your surroundings, the external world.
You create a concept, a way to transmit a message and story.
Limitations are recurring but friends and more experiences are there to help you go past them.
Once you believe in your creation, which is in conceptualised form, or in the shape of few ideas or raw drafts, it follows repetition and practise.
Friends and fellow musicians are fundamental at this stage.
Once the songs are alive, in your hands through your instrument or your voice, and the hands of the people next to you, you need a great touch from someone that can capture what you create in a single moment in the most realistic way.
This way the recording is printed down in concrete form.
It follows a final stage, which defines the material sonically, so that all the elements provoke the feeling of that very first experience. It is a lot of work.
Lots of risk of not portraying the essence of the initial intent.
That's why every component of the chain is fundamental.
That's why i decided to work with some of the best people i know, and that is why it took us three years to finalize the product.
I hope you will feel, most of all.
With much love and light ,
Alessandro Giovanetto
Athens (GR), May 2019
---
Collective Remembrance:
Alessandro Giovanetto - Composition, Lyrics, Vocals, Electric Guitars and Efx, Acoustic Guitar, Piano
Ashley Hallinan - Drums, Percussions, Moog Delay and Drones
Nikolas Papachronopoulos - Electric Bass, Moog Delay and Drones
Nikos Hatzigeorgiou - Electric Guitars and Efx
Stavros Parginos - Violoncello and Efx
Stelios Chatzikaleas: Trumpet and Flugelhorn
George Krimperis: Trombone
Spiros Arkoudis: Trumpet
Menelaos Moraitis: Tuba
Spiros Vergis: Trombone
Laertis kokolanis: Violin
Evgenios Zhibaj: Violin
Ilias Sdoukos: Viola
Michalis Porfyris: Cello
George Simatos: Recording Engineer
Vasilis Ntokakis: Mixing and Mastering Engineer
Alexandra Alexandridou: Artwork
All songs arranged by Alessandro Giovanetto and the whole Collective Remembrance.
Lyrics from "Culling The Wolves" by Niki Rust.
A special thanks to Ashley Hallinan who supported me in hard times and guided me through the deceptions of my EGO.
(click on the cover image to go to the album contents)